SHORT FILM SHOWCASE + RECEPTION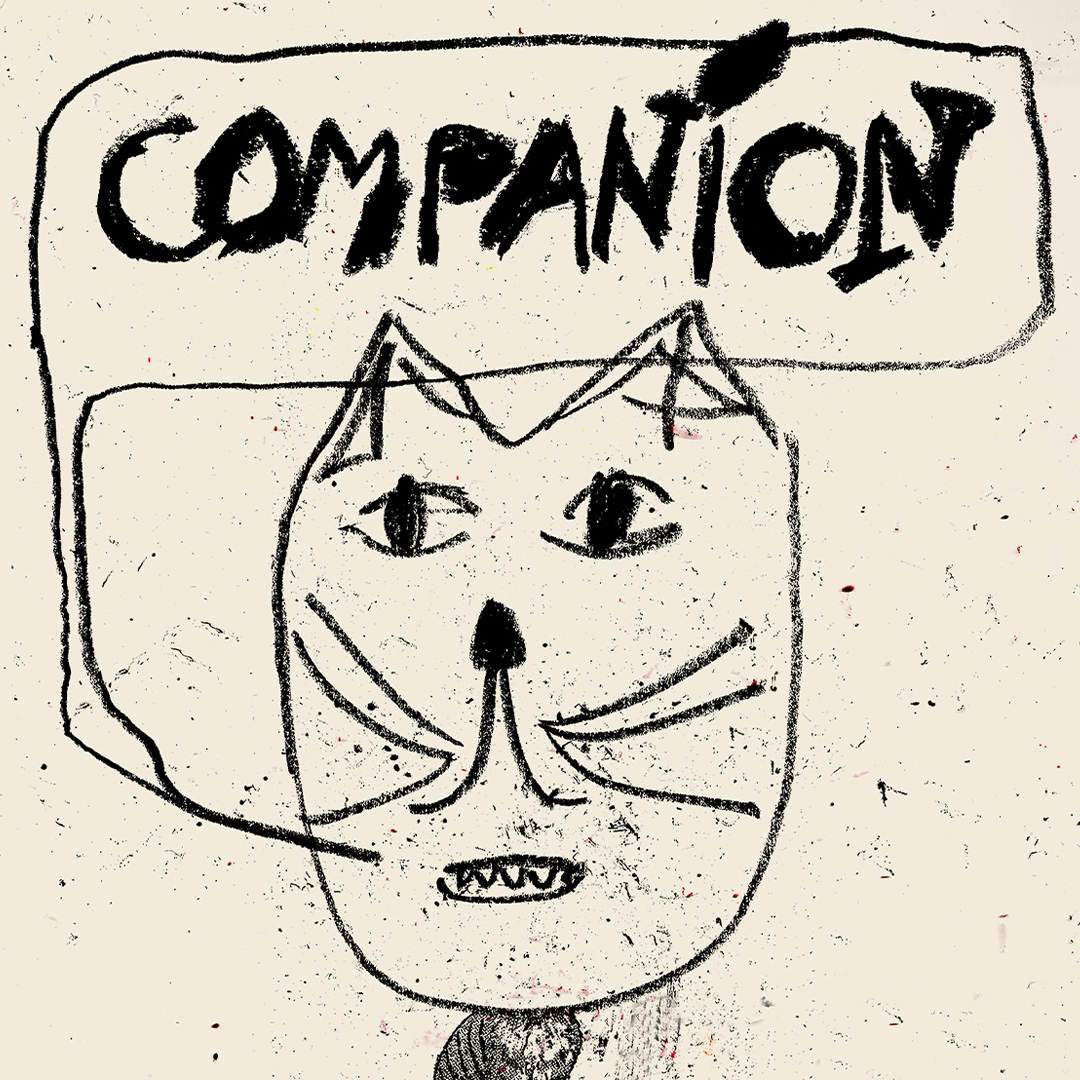 THE GAME GOD(S)
The Game God(S) shows 4 characters: Martina, Frank, Brianna and Craig. They share their experiences as the Goddess of the Crossroads pushes us between the then and the now, connecting The Game God, The Game and Capitalism to the Blackness. Director: Adrian Burrell
DIRECTOR'S STATEMENT
I grew up in a family of hard-working women, career criminals, and people determined to make a way out of the no way. People like my grandmother, dubbed Queen mother of Ghost Town in "Drug Lords of Oakland" by Titus Lee Barnes. People like my mother, who was put in jail for welfare fraud, we lived in lead-painted houses, she had four children by C- section, and working 2-3 jobs wasn't enough. I grew up with the chance takers, dandelion seeds of The Great Displacement out of Jim Crow Louisiana, my people pushing on a stone trying to get free again. The Game God(S) is a non-linear look into the American Dream from the Black Market's perspective. The film points to American capitalism and its original sins: the commodification of black bodies, and the theft of indigenous lands. I wanted to create a meditation that forces us to hold history and its afterlives in the same vessel. A film that troubles the archive and doesn't allow for simple endings.
BLACKNESS IS EVERYHING
Blackness is Everything is an experimental short film shot on 16mm film celebrating the diversity of the black diaspora thriving across The Bay Area. Director: Alba Roland Meja
ALBA ROLAND MEJA is a Salinas born, Oakland based, filmmaker with an MFA in directing. Alba's work focuses on the African diaspora and strives to capture the true essence of storytelling by pulling from real life experiences.
Instagram: @albogold
JOYCHILD
 A child reveals a secret to their mother: "I'm not a girl." This breathtakingly honest portrait of growing up gender expansive beautifully captures the hesitancy, fear, and relief at revealing one's innermost thoughts, as well as the unconditional love of a mother. Director: Aurora Brachman
AURORA BRACHMAN is an award-winning documentary director and producer drawn to intimate stories of  relationships within families and communities. Her film Club Quarantine, about a virtual queer dance party, premiered on the New York Times Op-Docs. And her short documentary Joychild, about a young gender-expansive child, was acquired by The New Yorker, broadcast on POV, and shortlisted for an IDA Award. Her work has screened at numerous festivals including Sundance, True/False, Hot Docs, AFI Docs, DOC NYC, and selected for Vimeo Staff Picks.
Aurora is a graduate of the MFA program in Documentary Film at Stanford University, a 2020 Sundance Ignite Fellow, and a 2022 SFFilm House Resident. She is also the recipient of a Fulbright Scholarship in filmmaking. She associate produced the upcoming A24 documentary UNDERRATED, co-produced Apple TV+'s GIRLS STATE, sequel to the Sundance and Emmy award- winning BOYS STATE; and assisted on the critically acclaimed Showtime docuseries COUPLES THERAPY. Aurora primarily makes work about the experiences of Black, brown, and Queer people and is committed to collaborative and ethical storytelling.
Instagram: @aurorabobora
COMPANION
An Ode to cats and their humans. Director LaTajh Weaver
LATAJH WEAVER is a third-generation Oakland screenwriter and film director. She is dedicated to reclaiming and telling the overlooked stories of Black and Queer dynamics and engaging ways these communities learn to cope with everyday injustices. One of LaTajh's previous projects, CYCLES, follows a youth advocate worker and a young gang member as they search for their purpose amid danger in Oakland, where the murder rate remains the second highest in the country. After successfully raising $25K for production, CYCLES was selected to screen at over fifteen film festivals and was awarded Best Screenplay at the Liberated Lens Film Festival. In early 2019, after directing a short film reflecting on her experience as a black woman growing up in America, she was chosen for a National Queer Arts grant followed by being selected for the Las Vegas Writing Downtown Residency to commence work on her  screenplay, PIPELINE a satirical drama about the school to prison pipeline. She has also been commissioned to direct a series of short films for the SF Arts Foundation, Prisoner Support Committee and Black Girls Code. After assisting award winning director, Savanah Leaf, LaTajh was hired as an Associate Producer on the film Earth Mama (A24, Park Pictures & Academy Films), which premiered at the 2023 Sundance Film Festival. Currently, LaTajh is in residence at the SFFILM FilmHouse for her feature length film, QUEERLING, a dark comedy challenging identity politics amongst the ever gentrifying Bay Area.
Instagram: @latajh
Website: www.latajhweaver.com
THE LAKE MERRITT MONSTER
When Ollie Henderson's mother is attacked by a monster hiding in the depths of Lake Merritt, he sets out on a mission to find her – discovering instead a hidden network of monster hunters tasked with protecting Oakland from its own dark underbelly. Director Benjamin Mulholland
BENJAMIN MULHOLLAND is an award-winning Oakland based writer and director, who has been turning small budgets into engaging motion pictures; most notably, The Lake Merritt Monster and the M.O.A.B series of shorts. His biting action-satire web series Pennies for the Juggernaut was distributed online both domestically and internationally, garnering fans in Europe, South Korea, Japan and Australia. 
Ben's films seek to explore our collective secret mythologies, joys, politics and mysticisms. Ever delving deeper and expounding on his love affair with Sci-Fi, Shamanism and Taoism, while enjoying the fun and thrill that only movies can provide.  He loves building worlds that transport the viewer from the archetypal world that they know to a mystifying adventure that will engage the heart and mind… because this is the journey he is on. 
Ben's projects have screened at Cinequest and the Oakland International Film Festival. He has been an SFFILM resident, Berkeley Film Foundation grantee, Cine Qua Non Lab fellow, placed twice as a Sundance 2nd round finalist in the development labs. 
Ben is currently working on developing the feature version of The Lake Merritt Monster and writing two new films. 
IG: @the_lousy_taoist
FB: www.facebook.com/thelakemerrittmonstermovie
Website: www.benjaminmulholland.com
SATURDAY, FEB. 25 • 7:00PM
SCREENING + CONVERSATION
POST-SCREENING REFLECTION LED BY PROGRAM CURATOR OSINACHI IBE
In her hypnotic documentary feature, Ethiopian-Mexican filmmaker Jessica Beshir explores the coexistence of everyday life and its mythical undercurrents. Though a deeply personal project—Beshir was forced to leave her hometown of Harar with her family as a teenager due to growing political strife—the film she returned to make about the city, its rural Oromo community of farmers, and the harvesting of the country's most sought-after export (the euphoria-inducing khat plant) is neither a straightforward work of nostalgia nor an issue-oriented doc about a particular drug culture. Rather, she has constructed something dreamlike: a film that uses light, texture, and sound to illuminate the spiritual lives of people whose experiences often become fodder for ripped-from-the-headlines tales of migration. In Amharic, Harari and Oromo with English subtitles. Director: Jessica Bashir (Ethiopia/US/Qatar 2021) 120 min.
$12.50 General  |  $9. Senior • Youth • Matinée  |  $7 CAFILM Members
As part of our Black History Month programming, California Film Institute is spotlighting four local Black filmmakers we think our community should know about. We have invited these filmmakers to write an essay responding to our theme, "Celebrating Black creativity in cinema", and reflecting on what inspires them to create. Throughout February, we will publish a weekly essay from this series.
We invited Black film festival programmers to recommend a short film they have discovered through their work that responds to our theme: Celebrating Black Creativity in Cinema. Enjoy!